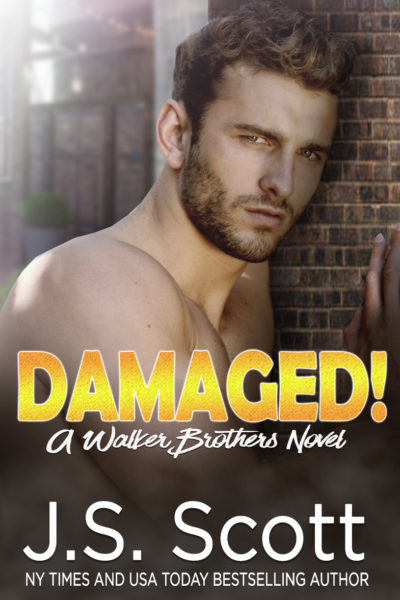 My name is Dane Walker, and I'm entirely, irrevocably damaged. I lost my whole life in the plane crash that killed my father and left me scarred, both physically and emotionally, barely clinging to life in a hospital as the sole survivor of the accident.. I wasn't fit to function in the city, so I moved to my own private island in the Bahamas to lick my wounds alone.
I'd spent my adult life building up my solitary existence on Walker's Cay. I was fine with being by myself. I was resigned to my fate. But then I met her. My brothers sent her; I wanted to send her away. But...I couldn't.
Something about Kenzie Jordan reminds me of myself. She's broken just like me. I want to save her from whatever secrets she's hiding. She was handed a pretty raw deal in life, and she's the strongest woman I've ever known. I couldn't leave her alone on the streets somewhere, so I decided to keep her, even though it costed me my peace of mind.
Sure, I wanted Kenzie in my bed. The white-hot chemistry has been there since the moment I saw her. But she leaves me craving something...more. I thought I was helping Kenzie...until I wasn't.
Turns out, we may end up saving each other. She's the cure for my profound loneliness. Can a messed up, solitary man like me ever be enough for a woman like her? I hope so, because I don't plan on ever letting her go...
Buy the Book:
Amazon (US)
Amazon (CA)
Amazon (UK)
Amazon (AU)
Amazon Paperback
Amazon Audio
Audible (US)
Audible (UK)
Also in this series: