Biography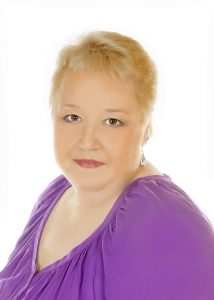 J.S. "Jan" Scott is a New York Times, USA Today, and Wall Street Journal bestselling romance author. She's an avid reader of all types of books and literature, but romance has always been her genre of choice. Writing what she loves to read, Jan pens both contemporary and paranormal romances. They are almost always steamy, generally feature an alpha male, and include a happily ever after—she just can't seem to write them any other way! Jan lives in the beautiful Rocky Mountains with her husband and two very spoiled German shepherds, and she loves to connect with readers.
Upcoming Engagements
July 20 & 21, 2018
Book Bonanza
Denver, CO
More Information
July 18 – 21, 2018
RWA
Sheraton Denver Downtown Hotel (Denver, CO)
More Information
October 5, 2018
KallypsoCon
Salt Lake City, UT
More Information
May 18, 2019
Romancing the Falls 2019
Marriott Gateway on the Falls (Niagara Falls, ON)
More Information
September 21, 2019
Romance Authors and Readers Events RARE19
Olympia London (West London, UK)
More Information
---
What I am Reading
Disclaimer: I do not have any financial ties with these authors. The hyperlinks are not affiliate links i.e., I don't make any commissions.